Welcome to our site. Here you can put together a lovely spa day gift box in order to experience an elevated form of self-care right at home. Being a faith-based company, we strive to encourage you to invite the peace of God into your self-care routines. I'm here if you need any help.
For the most divine pairing, may we suggest:
Returning Customer? Don't forget to use your 15% off coupon code!
ULTRA MOISTURIZING, HELPS TO SMOOTH & HEAL SKIN while TARGETing HYPERPIGMENTATION
---
When momentous intentionality translates into an empowering lifestyle, one is mindfully creating spaces in time where there is only room for growth, care, and love coupled with purposefully impactful lifestyle decisions. Just as one would care for a delicate rose; one should always remember to be gentle with themselves and others when necessary. When we curated this collection, we poured so much love and joy into the process. It is our hope that your moments of self-care become a wonderful experience time & time again.
---
All Natural Handcrafted Skincare - Vegan - Organic Ingredients
Fast & Efficient Shipping
Outstanding Customer Service -We're so grateful for your support!
---
We Hope that The Lavender Dream Bigger Collection inspires peace of mind while encouraging you to Keep God First.
---
Remember that optimal rest
is essential
to your well-being.
The Lavender Dream Bigger Collection
---
The Eucalyptus 'Speak Life' Collection
Speak life over yourself, encourage your self in the LORD
---
We all know that is is impossible to pour from an empty cup. With that said, one must remain mindful to speak life into all situations, actions & thoughts. Remember to keep God first so that he can establish your path in all ways and in all things. It is our hope that you find this collection invigorating. As you take care of yourself, always remember to be kind to your neighbor…especially due to the fact that you never know all of what a person is going through in their life. We are to genuinely love one another. Even sharing a smile or thoughful compliment can brighten someone else's day.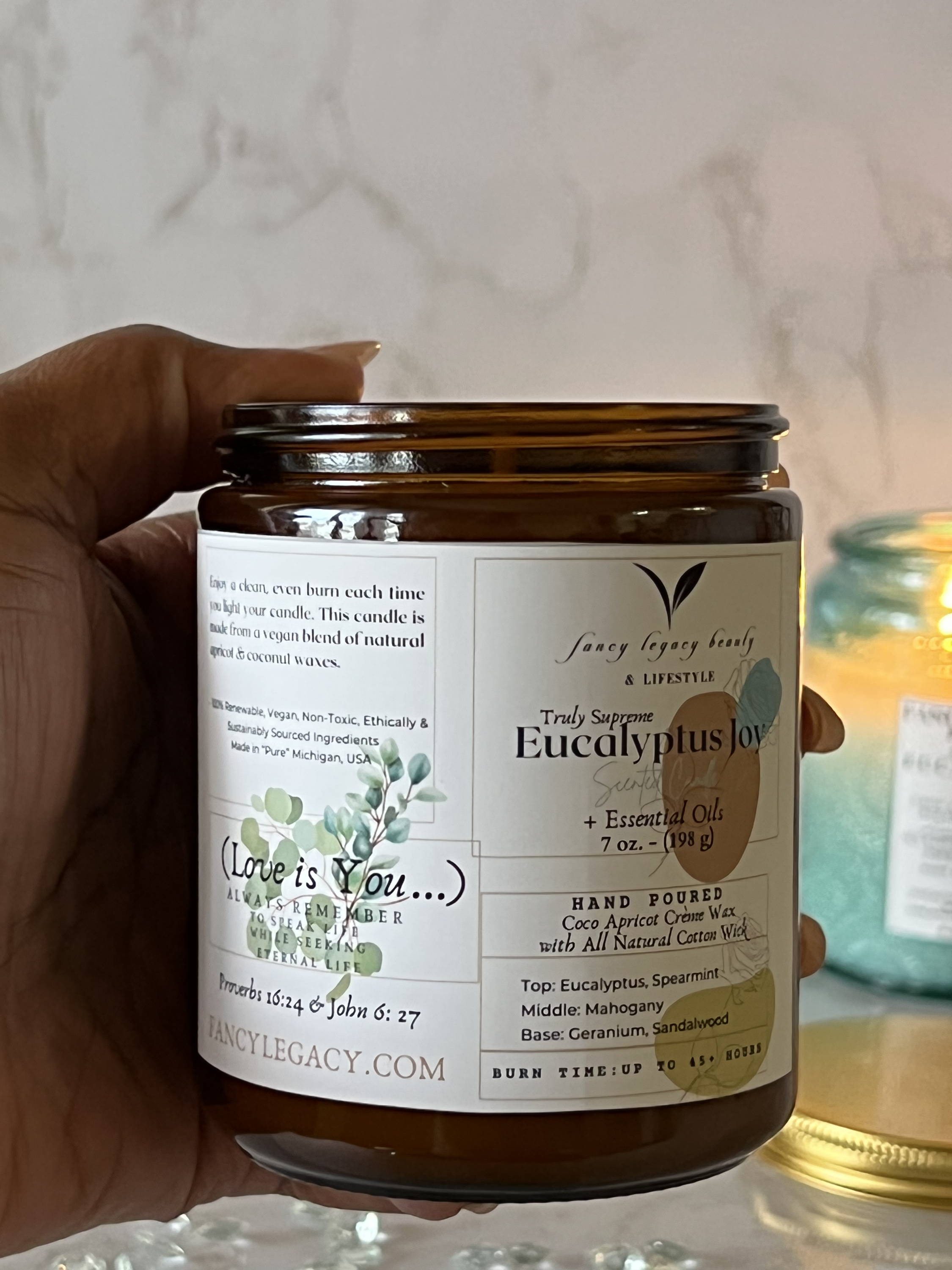 Be inspired to bundle &
gift an at home spa day experience!
Tag Us!
#fancylegacybeauty
Help us reach more people & grow our IG. Thank You & We Love You!
Please share your product pictures & be sure to tag us & use the hashtag #fancylegacybeauty
---
---